2017 Keynote Panel Will Celebrate
35th anniversary of Dick Beardsley's "Duel in the Sun"
and 30th anniversary of Dick's setting Napa Valley Marathon course record
The 2017 Kaiser Permanente Napa Valley Marathon keynote panel (noon to 1:30 p.m. March 4, 2017 at the Napa Valley Marriott) will honor Dick Beardsley's running accomplishments.
See our full list of speakers and activities HERE.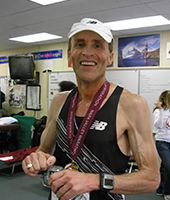 DICK BEARDSLEY, guest of honor
This accident-prone Minnesotan was half of the classic "Duel in the Sun" (with Alberto Salazar) at the 1982 Boston Marathon. He still holds one of the best U.S. marathon times (2:08:52) and was co-winner of the first London Marathon in 1981. The Beards later endured a series of horrific farm and traffic accidents that nearly claimed his life but he rebounded to run marathons again. He set the Napa Valley Marathon course record in 1987 in order to qualify for the 1988 U.S. Olympic Marathon Trials. He dedicates much of his year to providing inspirational and motivational speeches around the world.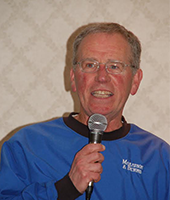 JOE HENDERSON, moderator
A former editor of Runner's World (1970-77), Joe Henderson is a prolific author, having written two dozen books on running and fitness. He was the RRCA's Journalist of the Year in 1979 and 1997—making him the only person to receive this distinction twice—and he has been a member of the RRCA Hall of Fame since 1979. He is highly regarded within the running community and has devoted recent years to coaching citizen runners to make the marathon their event. He lives in Eugene, Oregon.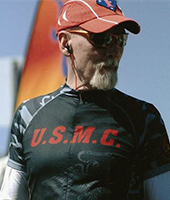 WILLIAM "DOC" WENMARK, one of Dick's coaches
Coach Bill served as Dick Beardsley's coach and mentor when Dick came off a series of devastating injuries that would have ended a lesser man's running career, and trained him to qualify for the 1988 U.S. Olympic Marathon Trials, orchestrating his comeback at the 1987 Napa Valley Marathon. Doc Wenmark was a corpsman in Vietnam, and leveraged his experience there into founding the NOW Care Medical Centers in the Minnesota northlands; he is a national leader in urgent care medicine. He is the founder of the ALARC Running Club, and according to Hal Higdon, is the most successful marathon coach in the U.S. He trained nearly 4000 first-time marathoners, and only three of those runners failed to finish the first marathon. He has a 2:49:39 marathon PR; he has run 104 marathons and ran the Leadville 100 seven times.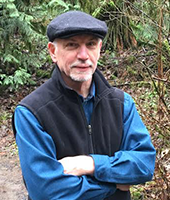 JOHN BRANT, author
John Brant is a longtime writer-at-large for Runner's World Magazine and a contributor to publications ranging from Outside to The New York Times Magazine. He is the author of Duel in the Sun: Alberto Salazar, Dick Beardsley, and America's Greatest Marathon, and most recently The Boy Who Runs: The Odyssey of Julius Achon. Brant collaborated with Frank Shorter on his memoir My Marathon: Reflections on a Gold Medal Life. Several of Brant's stories have appeared in Best American Sports Writing anthologies. He lives in Portland, Oregon.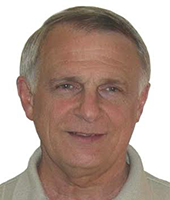 REG HARRIS, race director
Reg served 15 years on the board of directors of the Napa Valley Marathon and was intimately involved in bringing Dick Beardsley to the race in 1987, where Dick set the course record. Reg was a competitive track and road racer for more than 30 years. In 1970-72 he coached distance runners on the Tunisian national track and cross-country teams for international competitions, including the 1972 Munich Olympics. His runners and teams won two CISM world cross-country championships, seven gold medals at the 1971 Mediterranean and Maghreb Championships, and a silver medal in the 1972 Olympic Games. He is also the author of The Part-Time Runner (1984). Reg retired from running in 1993 and is now an avid cyclist.